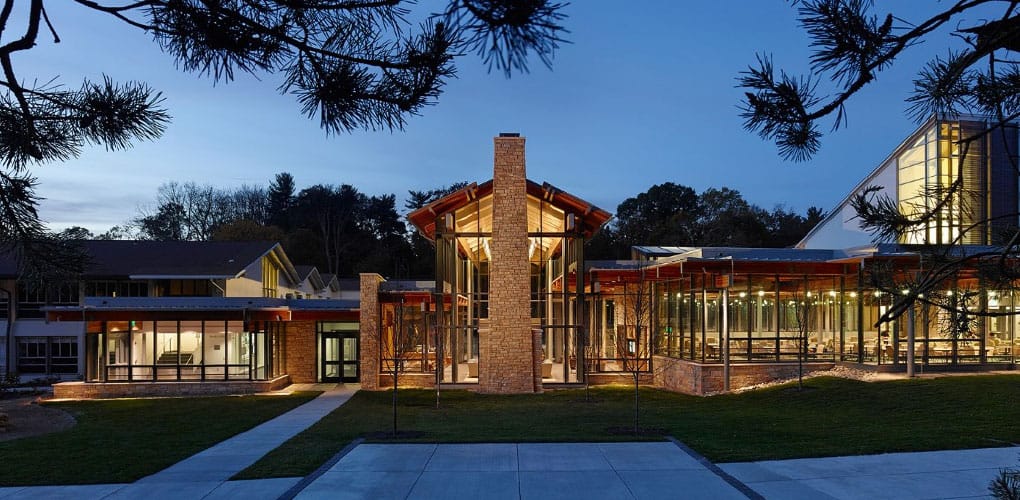 Illumination of educational facilities is more complex than ever, and the demands are extensive. Not surprisingly, the many varied types of spaces that encompass a campus must have indoor and outdoor lighting elements that meet all building, energy, and safety codes, with proper light levels and controls. Further, with new trends and construction methods being followed today, such as WELL Building, LEED, the Living Building Challenge and/or focusing on lighting for better overall wellness, the lighting design and implementation requires a more sophisticated overall approach.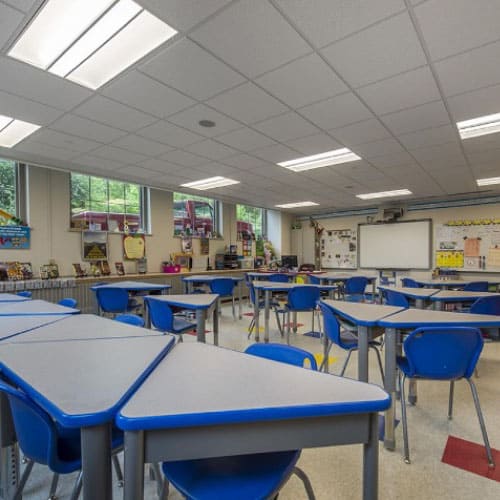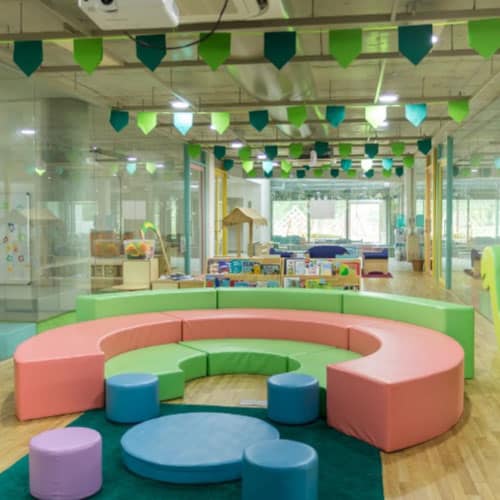 Classrooms & Learning Spaces
Classroom illumination has been proven to affect student performance from Pre-K through Higher Ed, but accomplishing this with success varies. The lighting levels and the color of light, along with the control of the illumination in classroom or lecture halls are imperative to ensuring a quality learning environment. Making sure that a space delivers the right light for the students in each space is often difficult to ascertain, however, Diversified has many professionals that are capable of providing the right expertise to the building owners or the creators developing the design.
Meanwhile, lighting in gymnasiums, science labs, offices, libraries, or meeting spaces all require unique solutions of lighting technology and controls, with the ultimate desire for flexibility because programming often changes. Pragmatic decisions are also important to consider, such as durability, fixture longevity, cost, and availability. Ultimately, the difficulties in finding the overall best solution for your application throughout an entire campus or building can be reduced and diminished by the team at Diversified, as they has the expertise to find the right products with efficient service.